A pepper is a black pea 904120000
Black pepper peas
manufacturer: Vietnam
---
product description:
Black pepper is the most popular spice in the world.

Homeland of black pepper - Malabar coast, located in the southwest of India. Now black pepper is grown in all tropical areas.
Black pepper is obtained from the unripe fruits of the plant. In order to clean them and prepare them for drying, the fruits are quickly scalded in hot water. The fruits are then dried in the sun or by machines for several days. The fruits dried in this way are called black peppercorns. Black pepper is used both with whole peas and ground - both as a separate seasoning and in a wide variety of mixtures.
Application - the widest: pepper is used for meat dishes, and for soups, and for vegetables, and for salads ... In many countries, it is customary to put pepper shaker with black pepper on the table as an indispensable attribute of any meal.
Also, on our website, you can order the following products: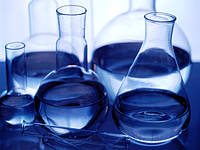 <
Specifications
Composition
a pepper is a white pea, a pepper is white ground, кориандр grain, кориандр is ground, cinnamon stick, a cinnamon is ground, фенхель, savory, кумин, зира, nutmeg, garlic, sesame, peanut, a pepper is sweet-scented, oregano, turmeric, carnation, cherry, marjoram, laurel sheet, a pepper is black ground 3 sort, бадьян, paprika is red ground, basil, a bow is Reptilia, parsley, cumin, mustard, tomatoes are dried cut, flakes of garlic, banana chips, ginger, dill, cardamon, paprika is green, tomatoes are dried ground, a pepper is black ground a 1 sort, a pepper is black ground 2 sort, a pepper is black ground 3 sort, pepper the black ground top grade, a pepper is black ground cleared, turmeric, mint, poppy, любисток, dried cherry, cantaloupes, a coconut is dried, coconut shaving, mango dried, dried apples, the candied fruits are a mandarine, candied fruits from papaya, an apple is paradisial more Detailed: https://soda.kiev.ua/p377513172-spetsii-pryanosti-chesnok.html
Packing
Sack
Type of spices
Garlic
Weight
10 g